You may be the victim of home title fraud and not even know it. Here's how you find out.
www.HomeTitleLock.com
The Covid-19 pandemic created unprecedented access for cybercriminals to prey upon Americans who are shopping, working and doing virtually everything online – from home.
According to cybercrime experts, we are all at greater risk of identity theft. But I can tell you firsthand, that common identity thefts (credit, ATM cards, and driver's license misuse) are nothing compared to losing your home.
The crime is Home Title Fraud and I've seen it firsthand. Cyber-criminals, foreign and domestic target our homes. Why? Because they stand to gain tens, even hundreds of thousands by taking over the title to your home. But it doesn't just stop there. Cyber-criminals can literally have you evicted from your home. That's why the FBI warns homeowners that Title Fraud is one of America's fastest growing white-collar crimes.
HERE'S HOW HOME TITLE FRAUD HAPPENS:
Step 1. All home titles are now kept online, and thieves know it. Everything they need to take over legal ownership of your home, rental property or vacation home is easily found on the Internet.

Step 2. They forge your signature on a legal home transfer deed, place a fake notary seal on it, and refile your home's title claiming to be the new owner. No government entity is required to verify the legitimacy of your home's transfer. It's now theirs'.

Step 3. Thieves can now take out loans from multiple lenders using your home's equity. They split with the cash and stick you with the payments. In other cases thieves may claim ownership and force authorities to evict you from your home.



WARNING! You will spend tens of thousands of dollars in court trying to regain ownership of your home. NOTE: Title Fraud is NOT covered by your homeowner's insurance, bank or common identity theft programs. Only Home Title Lock protects you.
A MESSAGE FROM KIM KOMANDO ON PROTECTING YOUR HOME WITH HOME TITLE LOCK
Pennies a day Home Title Lock helps protect your most valuable asset – your home. Here's what I recommend: click here and enter your home's address to see if you're already a victim and don't know it. And to help you get through this difficult time, I've asked Home Title Lock to give my listeners and readers 30 days of FREE protection. Simply click here now.
Sign up right now and receive 30 Days Free!

Use Coupon Code:
KIM
SIGN UP TODAY
SHARE:
How Title Fraud Works
Thieves simply change ownership of your home from YOU to THEM. Then they TAKE OUT LOANS on your home and just disappear - leaving YOU with the payments and a mountain of legal bills.
Click to see if your home's title has been compromised.
Get your FREE TITLE SCAN and COMPREHENSIVE TITLE REPORT (a $100 value FREE with sign up)
SIGN UP TODAY
Speak to a live agent
(800) 899-6268
Money Back Guarantee
---
Home Title Lock
Property ownership is not just the American dream, it's also the most flexible financial tool to build family prosperity. Home Title Lock ensures that your assets are protected against Title Fraud and Title Thieves.
---
Watch This Now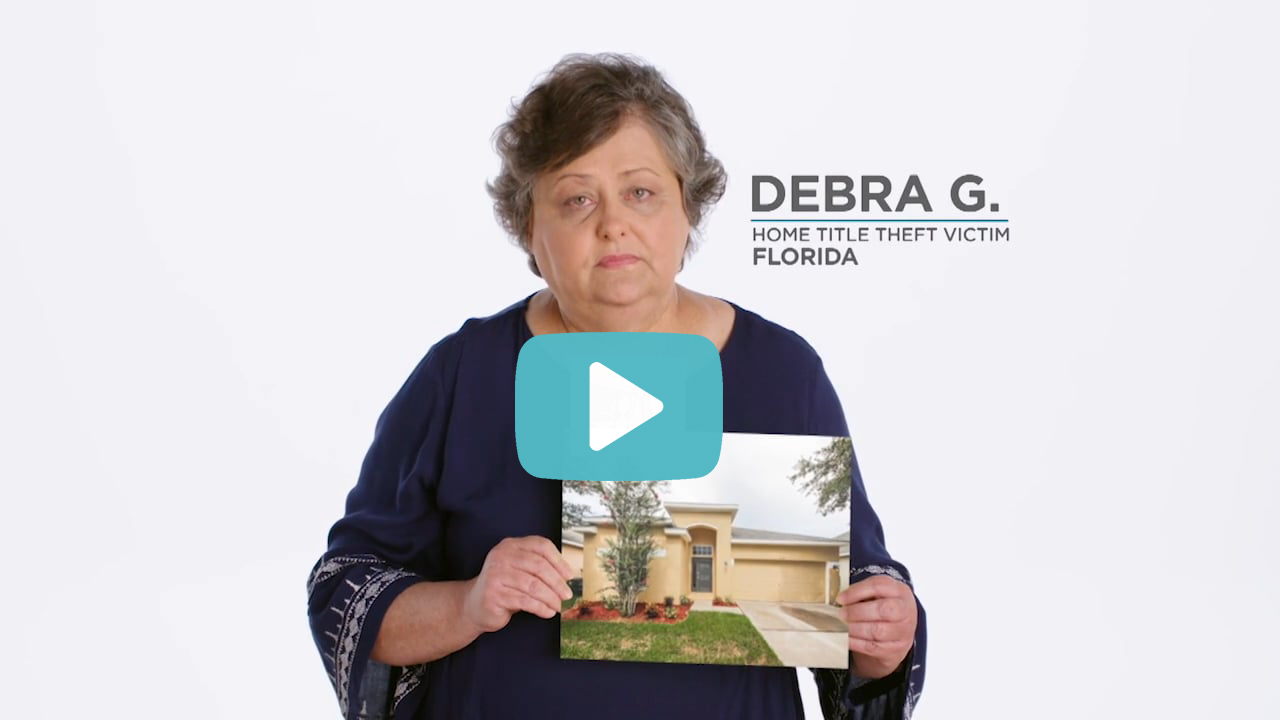 ---
You Need Home Title Lock to Protect Your Property
Thirty years ago we started creating the largest database of property records in the United States. Today, that database has 6.1 billion property records. We protect your property value and ownership from on-line threats both foreign and domestic.
Speak to a live agent
(800) 899-6268